All individuals at some point in life experience learning difficulties of some sort or temporal in nature. For most children the difficulties are soon overcome with help and encouragement from parents and teachers. The term 'Special Educational Needs' is used to describe learning disabilities that make it harder for children to learn on a standard scale as compared to their peers. Children with Special Educational Needs (SEN) are likely to need extra or different help from that given to other children of their age. Special education programs are designed for those students who are mentally, physically, socially and/or emotionally delayed. This aspect of "delay," broadly categorized as a developmental delay, signifies an aspect of the child's overall development (physical, cognitive, scholastic skills) which place them behind their peers.
It allows the students to enjoy the education and gain confidence due to individual learning. For the personal growth and development of the special children, it is important for all of them to receive proper education.  In order to achieve the academic plans that cannot be met within the traditional classroom environment. Special education programs and services adapt content, teaching methodology and delivery instruction to meet the appropriate needs of each child. The aim is to meet the challenges of Special Education like providing more attention, giving the kids a healthy and conducive environment so that they don't feel secluded or even find themselves unheard in the crowd. The integrated support with the effective coordination of the teacher and parent community and overcome the stigma and financial obstacles because every child in this world has the right to be educated. And equality of opportunity, full participation, independent living, and economic self-sufficiency are our primary goals.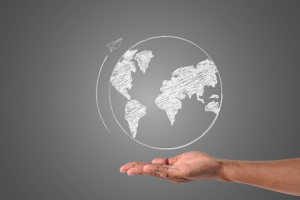 Special Education across the world
All nations recognize a need for improved teacher education, particularly in teaching children with special needs in regular classrooms. Nations with great needs for special education, usually the developing countries, are attempting to develop family or village-centered programs called community based education. These programs have been shown to be successful.
A movement toward school-university partnerships shows promise in grounding teacher preparation in the practice of schooling. The Individuals with Disabilities Education Act (IDEA) under the U.S. Department of Education requires public schools to provide special education and related services to eligible students. It categories the SEN into different specific observations and their appropriate remedial approaches.
Thinking, understanding and learning: these children may find all learning activities difficult, or have particular difficulties with some learning activities such as reading and spelling.

Emotional and behavioral difficulties: these children may have very low self-esteem and lack confidence. They may find it difficult to follow rules or settle down and behave properly in school.

Speech, language and communication: these children may have difficulty in expressing themselves or understanding what others are saying to them. They may find it hard to make friends or relate to others. They may find it difficult to make sense of the world around them or to organise themselves.

Physical or sensory difficulties: these children may have a disability or a medical condition that has an impact upon their learning. They may have a visual or hearing impairment.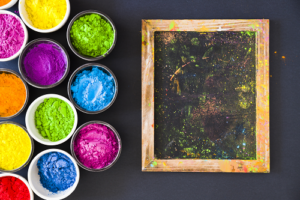 Special Education Needs in Indian Context
Estimations show that about 40 million children in India, from the age of 4-16 years old, are disabled. India measures disability in five categories: hearing, sight, speech, locomotors and metal- excluding others such as autism. Taking this measure into account, surveys rely that 35 million children are physically challenged and 5 million are mentally ones.

The educational facilities provided to children with disabilities have grown gradually in the past years.

 These ones range from special schools to Inclusive education.

Special Schools are apart from the General Education System. In early times, special schools in India were a voluntary program.

By 1950s, there were around 10 special schools in India.

In the year 1960s, the government began awarding grants to NGOs for the creation and upkeep of special schools.

By this year, 39 special schools were created.

Thirty years later, in the 1990s, there was an incredible growth. Around 1100 special schools were created and spread all around the country. This growth was mainly due to the creation of Acts (e.g. Equal Opportunities, Protection of Rights and Full Participation, 1995), policies and the availability of more number of professionals trained to teach in special school.
Currently there have been amendments for more effective education policy in the country. The governing body in India is National Institute for Empowerment of Persons with Multiple Disabilities (Divyangjan) . The regulatory and monitoring is done by REHABILITATION COUNCIL OF INDIA.